THE ULTIMATE YOGA PROP
The
UpCircleSeven Yoga Wheel
helps you improve your flexibility faster. Enjoy safer, deeper yoga backbends, decreased back pain, and improved balance all in one prop.

Product Features: *
8mm thick, comfort-focused dense performance padding for unmatched comfort and joint support.
*
Durable and inflexible ABS frame designed to never wear out from even the toughest yoga sessions.
*
Closed-cell mat technology offers superior sweat-resistance and fights off musty perspiration scents.
*
Plastic molded injection frame built for maximum strength and durability
Size:
12in x 5in
Mat Padding:
8mm thick
Maximum Weight Limit:
550+
lbs
Frame:
100% high-grade ABS material
Weight:
3.4 lbs
FREE Standard US Shipping

Ships within 1 week

Shipping taxes and discounts are calculated at checkout

Checkout our FAQ for more information!





MONEY BACK GUARANTEE
100% No-Risk Promise
We're confident that you'll love our Yoga Wheel.

Try it for yourself and if it doesn't work for you, you'll get your money back. No questions asked.
There's absolutely no-risk in giving it a try.
Even if you just don't like the color, you can get your money back!
What are people saying about the UpCircleSeven Yoga Wheel?
"I'm in love with this wheel. Great quality! Excellent for my back. Very sturdy. Very pleasant and helpful customer service/feedback. I highly recommend all UPCIRCLESEVEN products..."

"It helps with many stretches...first time trying this pose with the wheel. I had never even come close to that before without it!"​

"This wheel is light weight (easy to travel with), stylish (looks nice in my home and is well represented in the photo), the extra padding makes it comfortable to roll out your back and spend the time needed to open the upper back. Great value for the price point...."​
"... immediately happy with the purchase when I laid back onto it; this feels very supportive and is covered with a spongy tread that doesn't feel uncomfortable against the spine."

There is no related products to display.
See how people use the yoga wheel #UpCircleSeven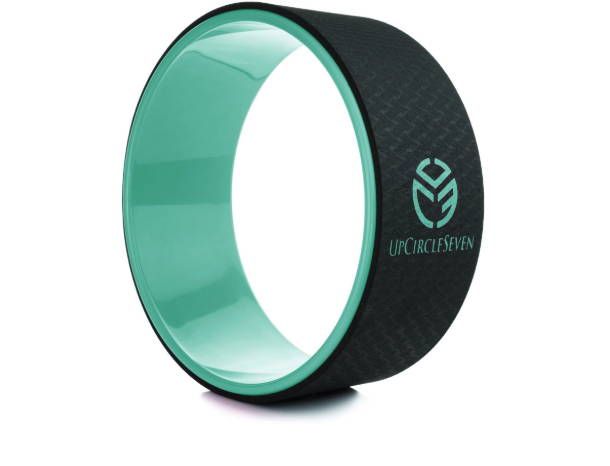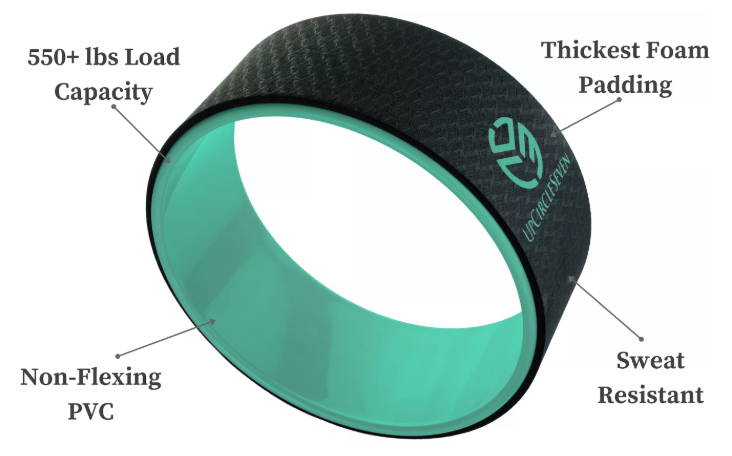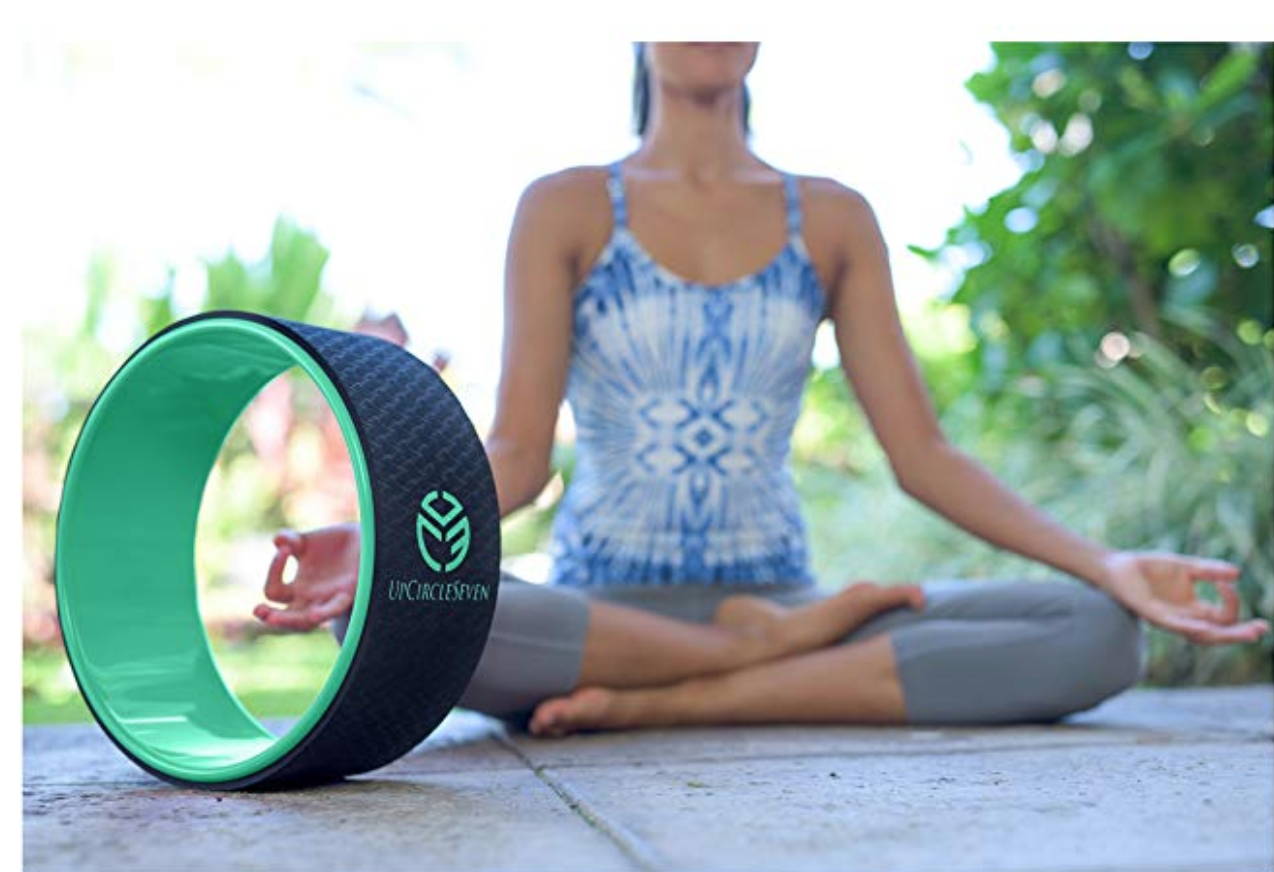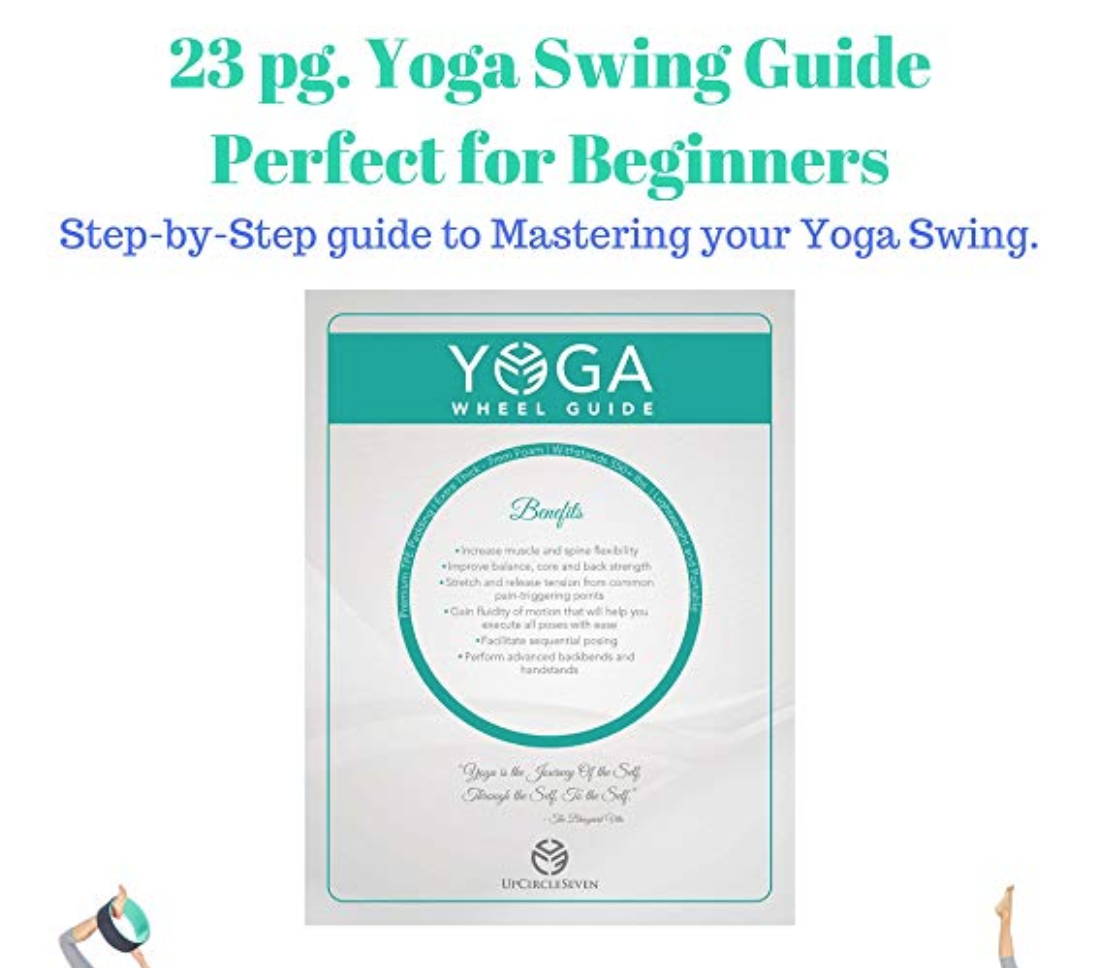 EVERYTHING YOU NEED TO KNOW
EVERYTHING YOU NEED TO KNOW
"The Most Versatile Yoga Prop Ever."
Get help buying.

Chat now
Delivery:

In Stock

Free Shipping

Get delivery dates